Talented Perth pop music artist, O'Neill Fernandes is back with some groovy new music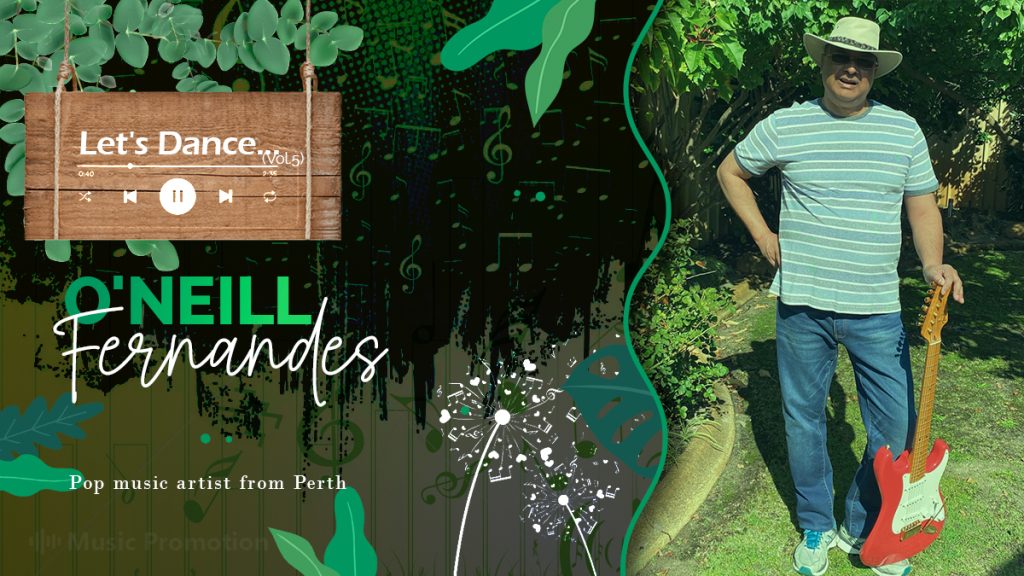 The promising and talented Perth pop music artist, O'Neill Fernandes has released new tracks that thrill listeners with catchy tunes.
expressive talent, O'Neill Fernandes released three new tracks, 'Let's Dance', 'On the beach', and 'Wild Wild Life' which are composed with catchy tunes and rhythms that are perfect for party anthems. This up-and-coming pop artist is impressive in all its forms. The beats are catchy, the tunes are upbeat, which lights up the room and fills it with energy. In a short time, the artist has gained a sufficient number of listeners who have been there for the artist since his debut in the industry. They all enjoyed the artist's latest three tracks, as they provide the audience with an elevated experience.
Songs, 'let's dance', 'On The Beach' and 'Wild Wild Life' are composed with such mastery that they fill listeners' ears with joy and excitement. This talented Perth pop music artist created the perfect anthems to enjoy the party with engaging melodic expressions that instantly brighten up and light up the whole room with the moods of the audience. Although the ability of these three tracks is similar in mood, the compositions of these tracks are unique in their terms. O'Neill Fernandes gave each track its magic and different tempos that separate them from each other.
The promising Perth pop music artist showed his true caliber of creating joy and joy with music through these three colorful new songs. The melodies are elegant yet dance-ready, reflecting the artist's joyful feelings. He gave similar performances in other songs from his 35th album which contains these tracks, such as "Moving On Up", "Country Girl", "Levitating", "Shut Up and Dance", etc. all of which are available on Soundcloud for listeners to enjoy. Fans can also follow the artist on social media platforms: FacebookLinkedIn and Youtube.
For more tracks by O'Neill Fernandes, please follow the link below:
https://soundcloud.com/oneill-fernandes/sets/lets-dancevol5