Q&A with Music Artist Flawless Real Talk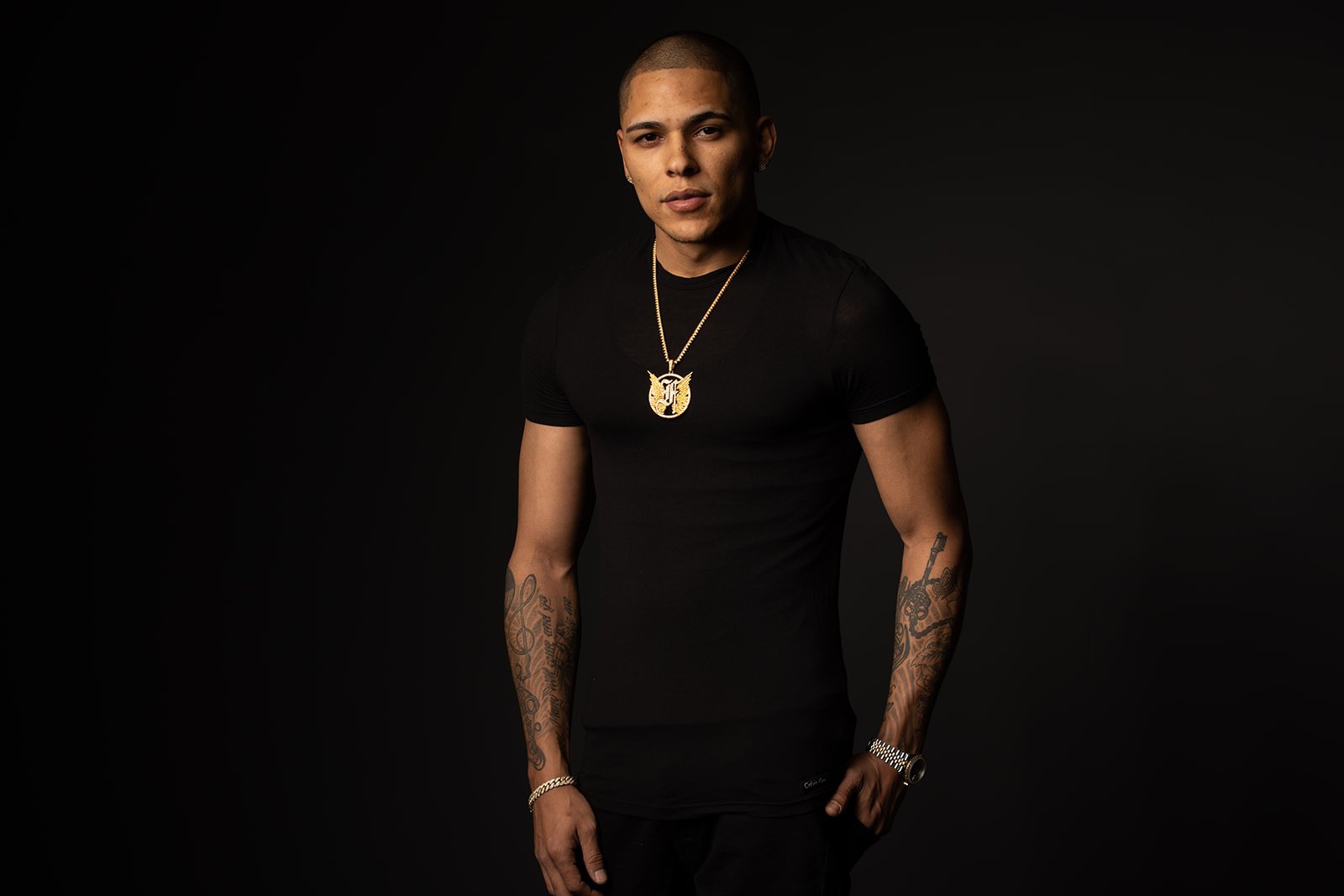 Based on Providence rapper, performer and entrepreneur Real flawless conversation eagerly awaiting the first Summer Rhythms Concert hosted by FirstWorks, where fans new and old can see him perform his music at Roger Williams bandstand in Providence, open to the public for all ages. Here's a look at the artist's life and how his dedication to his craft led him to fame.
RIM: What part of Rhode Island are you from and how would you describe your early years here?
Impeccable: I'm from Providence, I was born and raised. I started making music at an early age, so it was definitely something I wanted to pursue, and I've always wanted to travel the world, considering we're the smallest state. There was a lot of optimism about wanting to grow up and see the rest of the world.
Are you still in Providence?
I go back and forth between Los Angeles and Rhode Island. My family is in Rhode Island, so this will always be my home. I'm going to LA for work, then when Covid hit, I came home and stayed two years, so I'm going back and forth, but Rhode Island will always be home.
When and how did it occur to you that rap was something you were passionate about?
When I was about fifteen, I really started creating music, creating song structures and realizing that I could put my emotions on paper. It was the most important thing for me, it was like a vice for me to be able to express myself like this and it kept me out of trouble. I started putting my emotions on paper and that's how it started for me once I realized I had a talent.
I love that it's a healthy form of self-care for you, being able to journal and talk about your life.
Yeah, it all starts as therapy. I think everyone who starts writing starts writing about their experiences, their emotions. It started out as a poetry type format, just to get my expressions and story out, and then I started getting into the song format and getting beats from the local flea market. They used to sell the CDs outside, I would go get an instrumental CD and write to those beats, and then I started meeting people, meeting producers, I started having my own production and that's how I started to become a real artist.
You moved from Providence to Atlanta, Georgia; what influenced this decision?
From an early age I just knew [my team and I] were doing so many things and growing up in the city, and I felt like I had peaked; we were doing the clubs on Thursday nights, I was playing four to five nights a week at different clubs, we were playing Ultra the Nightclub when it was still there, we were doing all these shows and I just wanted to expand. At the time, Atlanta was a really big market for music, so I packed up all my stuff and took a chance. I was about seventeen out of eighteen, and I knew that if it didn't work out, I still had plenty of time. It was a fearless decision for me, I was saying, 'We're going to do our best, we're going to see if we can really do it. If not, we'll come home and we'll still have time to figure things out. It was one of those great chances to take and it was honestly the best thing I've ever done because it really allowed me to spread my wings and become who I am today.
It's such a good frame of mind, I'm glad you've been so optimistic through it all.
I know, too, because now that I'm older, I'm like, "Oh my God, I can't believe I did all that!"
When did you first realize you were gaining more attention and success?
Once we got to Atlanta, we were winning a lot of contests, we entered everything we could in the area, there were a lot of opportunities and we were taking advantage of them. We caught the attention of the radios, we started to open for the big artists [including Ludacris, Rick Ross and Tech N9ne] and that started my live performance game where I got to start touring, traveling the country, seeing the world and living my dream.
By the way, you were amazing on the Netflix show Rhythm + Flow (which has just exceeded 50 million views on social platforms); What is one thing you would like to know before participating in the show?
One thing I wish I had known going into the show… I knew, but hadn't considered, that it was a television production. It was an adjustment experience for me to play a part in having things presented in such a neat way. I'm so raw and emotional and I like people to see the falls, I like people to see the struggle. It was different from filming a TV show; with the finale, they were asking us to do particular things for the production, and for me, it was a legacy piece. I wanted to have a performance that I would be proud of, that everyone would remember, and I sacrificed winning so to speak to do what I thought was right for my legacy. That's what I've always been: my legacy. I've never been about "influence" or being a person who does things online for views, I'm so transparent that I wanted fans who knew me before the show to watch it and see the same nobody. It was important to me.
What was your reaction when FirstWorks contacted you about the Summer Beats Concert, which will take place on July 24?
I was excited; I had been scheduled to headline PVDFest after Rhythm + Flow then the pandemic hit, so we couldn't do it. Then when PVDFest happened this year, I was like, "Wow, they didn't call me! What's going on?" But they said to me, "We have other things in mind, we want you to do the Summer Beats Concert at Roger Willams Park", and I thought it was amazing to do part of the concert series and having my own day.
What excites you the most about it?
I'm especially excited to be back in front of my hometown audience, to be back in front of the fans. It's been so long. In fact, we've only done one show before this in the last two years, so it's like coming home. Even after Rhythm + Flowthe fans haven't seen me live, so it's going to be very exciting, it's going to be an amazing show.
Tell us about the label and why you created the label? It's crazy that the single sold out in one day!
We The Label is the new label I've formed that allows fans to be part of the process and also part of the victory. Many support artists who don't really give credit to the fans, who really control everything by releasing the music and supporting them. I wanted to create a system where fans can buy the streaming rights to the music and when the song is released they also get paid. Now they have the support, they earn with us, they generate income and we are all in this together: you support me, I support you. Our first single was called "Find A Way", we released it and it sold out in eight hours. It was a huge hit, so we're about to release another one, to continue to do that with the fans and let them be a part of it all and generate revenue while they stream the music.
You also received the Key to the City from Mayor Elorza for your community work and merging your music with education.
It was a combination of a lot of things, it was our community work as well as how we represented the city on the show. We worked with schools like Trinity Academy for the Performing Arts (TAPA), and we featured the song "Land of the Free", which is about immigration policies, and we were able to educate students using that song . None of my music contains profanity, so it allows me to educate with music and the kids gravitate to that because they love hip-hop so much – what better way to teach them than with music? It allows my music to be played in any setting and maximizes my potential where fans can play it anywhere: in a park, at a picnic, wherever possible. It's a great feeling to be able to do this kind of stuff, and that's why my music doesn't have profanity, that's why I deal with real stuff. We have songs about sexual abuse, immigration, just about so many different educational topics and that's what gave us the key to the city. I'm grateful because Rhode Island is still home and it feels good to be back.
Would you say your family is a big motivation for what you do?
Absolutely. The more responsibility you have as an adult and as a father, the more motivation you have to succeed. My family was my driving force. A lot of people tell me that artists like me can't have both a family and a career. It's a bad stigma, it's a terrible message to our young people and our rising artists because you can absolutely have both. This support system is very important to me when I am away from home, and when I miss my home, they are there for me and I try to be there as much as possible to show them that if they are chasing their dreams , they can be anything.
Give us a preview of what to expect next.
We're going to keep doing stuff with We The Label, keep releasing music, and we have more tour dates coming up. I'm excited about this summer concert, representing the city to the best of our abilities and continuing to move forward and improve each year.
Check out Flawless Real Talk at FirstWorks Summer Rhythms Concertfree and open to the public, and find out more about him and his music at musicimpeccable.com.
Interview edited and condensed for clarity.
RELATED ARTICLES:
Q&A with Hamilton Actor Jared Dixon
Q&A: Michael Silva of MXR Cocktail Kits and BAS Cocktail Popups
Q-and-A: Deer Tick on July concerts, Newport Folk Fest album release and new music
Viana Valentine