Local musical artist Merrol Ray will perform at the Country Dinner Theater | News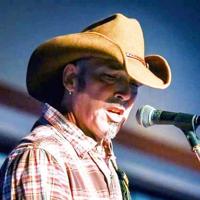 Local musical artist Merrol Ray will perform in concert Monday to a sold-out crowd at First Christian Church, 780 20th St. NE, at the quarterly Country Dinner Theater. The meal, catered by Scholl Bros Bar-B-Que, begins at 6:30 p.m.
Merrol, who writes much of his own music, has been popping up locally since he was a teenager and recorded an album in Nashville after he and previous band Miles From Nowhere won a contest in Dallas where they were pitted against to some of the best rock bands in the Metroplex.
Later, after venturing out as a solo artist and forming his own backup band, The Regulators, Ray recorded an album, "Stanley", which includes nine songs written by Ray alone and one with another musician. local, Michael O'Neal. More recently, Ray recorded "Eat at Weezy's", a CD containing a collection of original songs.
For over 30 years, Ray has volunteered his time whenever called upon for charity performances and performed at numerous civic events.
Growing up, Ray said he was influenced by artists such as Creedence Clearwater Revival, Buck Owens, Van Halen, Ozzy Osbourne and Pink Floyd. He played for his first club at the age of 20. He now describes his music as an eclectic mix of popular genres.
"I would say it's a bit country, a bit rock and roll," Ray said. "As I got older, my music is a little quieter than when I was younger."
An all-acoustic show, Ray said his music for Monday night's performance will include a mix of covers and originals. Several selections from the 'Stanley' album and 'Eat At Weezy's' CD will be included.
"It's all gonna be just me and my guitar," Ray said.