Local country music artist Stephanie Grace prepares for her summer tour | Leisure, outdoor activities and travel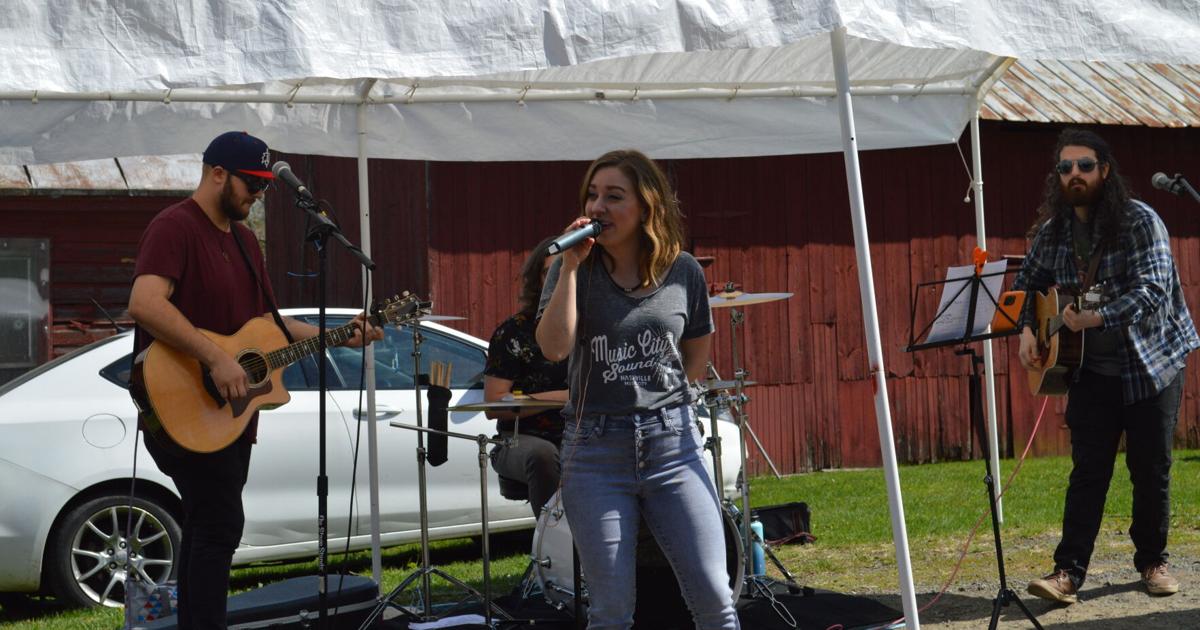 GIBRALTAR, Pa. — A 61st birthday isn't a milestone for most, but it was momentous for Jeff Tucci.
Nashville artist Stephanie Grace and her band used the evening of April 17 as a rehearsal for their upcoming tour. It pays to be lifelong friends with someone who has opened for Berks County native Taylor Swift, as well as Scotty McCreery and the Charlie Daniels Band.
"She's a talented young lady," Tucci said. "She changed her sound from pure country to a bit of everything else. She is exceptional.
In 2007, Grace opened for Taylor Swift at a concert sponsored by Lancaster County Country Radio. She remembers meeting the three-time Grammy winner for Album of the Year, who was just starting his music career at the time.
"She was like, 'You gotta write your own songs and move to Nashville,'" Grace said.
At 15, she left for Music City. Grace and her parents balanced school, travel, and recording her first two albums. His school district, Boyertown, was entirely behind his country music journey.
"I remember being sent homework to do on car trips," she said.
Many artists travel to Nashville hoping to make it big, and few find a studio or producer willing to work with a new voice. Grace attributes her success to her work ethic.
"What I've learned is that yes, talent is part of it, but other than who you know and a bit of luck, it's how hard you are willing to work," he said. she stated.
As an independent country music artist, Grace learned to balance performing with the duties usually done by record labels, such as management and public relations. When she has a new single or album, she coordinates the graphic representation, working with designers and photographers to meet her release deadlines. Multitasking is essential with a small studio team.
"You don't just stand up and sing," she said.
Technology and social media have transformed the music industry, saturating the market with talent.
Anyone can be an artist these days, Grace said, but it's harder to get noticed by a big studio with all the competition.
She stands out by focusing on songwriting, both independently and collaboratively. The songs on her first two albums were inspired by thoughts she scribbled in notebooks in middle school and high school. She said Swift inspired her to write down her opinions and feelings daily. She's since moved from notebooks to the notes app on her iPhone to jot down her thoughts for lyrics.
"In the most random moments, ideas come up and I try to write them down," she said.
Most of Grace's songs are autobiographical, including "Life's Okay," which is about finding the positives in a terrible day.
Grace recalls asking fellow Nashville songwriter Andrew Scott Willis if his lyrics, "Have you ever had one of those days when you feel lousy? / My hair, my skin, my weight, my face, I could part with any day" was too direct.
"He thought it was comforting for me to put those thoughts out there for other people to hear because if you don't put the feelings in their raw form, in songs that people hear, people will think that they're the only ones who feel that way," she said.
After her summer tour, Grace will return to Nashville to finish work on a new single that she hopes will find the ears that need it most.
"My goal is to reach as many people as possible with my songs," she said.
You can listen to Stephanie Grace's music here.