Life, Music, and "Rap Conversation," A Brief Intermission with Music Artist Baybro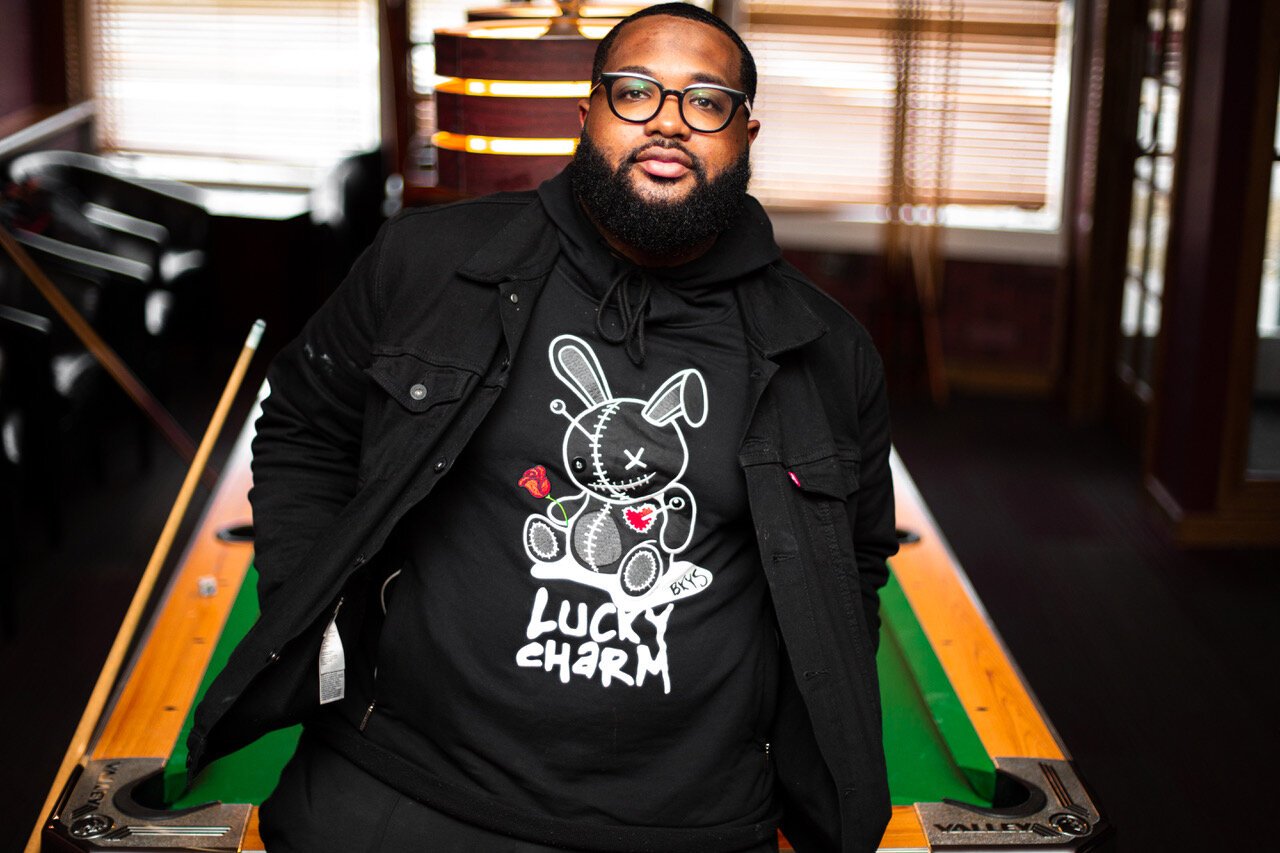 FLINT, Michigan – In the dimly lit back room of Soggy Bottom Bar in downtown Flint, punk rock music and the clicks of a camera fill the atmosphere. In front of me, standing in a chair with slightly bent knees, photographer Bryce Mata fervently captures the deep essence of our subject, music artist Flint, Baybro.
He looks confident, dressed in black paired with Ray-Ban eyeglasses, posing nonchalantly in front of the pool table, reveling in the inherent swagger that oozes from black men aware of their good looks.
Moving to lean against the wall, her burnt orange color compliments her gingerbread shaded complexion. The light above him illuminates his well-groomed facial hair, and the low-cut fade, of course, choppy — but oddly, Baybro's eyes betray his body language. They harbor a melancholic expression, conveying that there is more to Baybro, and a delicate balance of trying to maintain authenticity.
"I feel like I'm a genuine person overall. I can't feel like I'm lying to people. If you post something, you have to be able to back it up," he says "One of my biggest fears is being exposed because I look like I'm trying to do something someone else is doing. This fear alone makes me want to create my own style.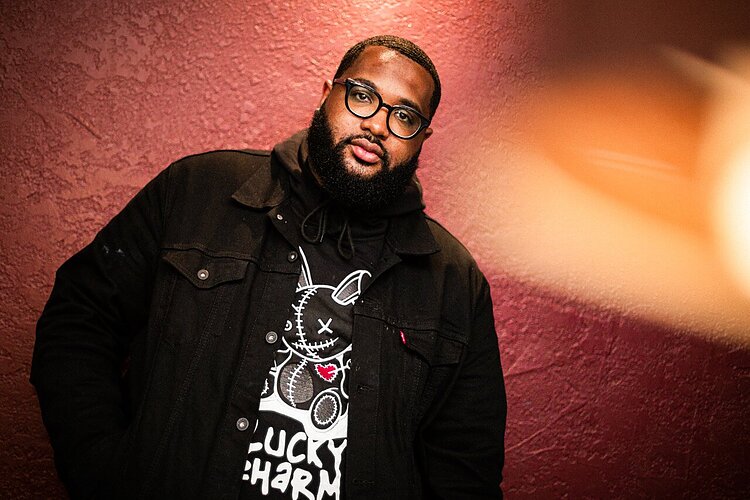 "I'm human, and that's what I promote and who I am." -Baybro
After listening to Baybro's music, relatable is a word I would use to describe it – "talkative rap" is how he describes it. Stories of heartache, celebration and struggle are layered over the production and lyrics of songs like "Escape", "Elevate" and "Lunazul".
His feature films and collaborations with artists Jeff Skigh, GS the Dream, Jada Aliand a spot on Flintdustry's Eupho Cyper Vol. 1 showcase his ability to speak and "rhyme that shit" which fits well with his contemporaries. But that feeling of sitting alone in a bar drinking a chilled glass of whiskey belongs only to the music of Baybro. It's here that Baybro almost feels like a stranger to Flint's vast music scene.
He does not use his conversational rapping over distinctive Flint-style beats or soulful R&B sounds, although he has "always loved R&B". Instead, his music takes him back to the hip-hop/R&B crossovers of the late '90s to early '00s. It's a style reminiscent of the lyrical flow of bands like A tribe called Questwho spoke hard truths through head poundings.
As if reading my mind, Baybro's song "The Code" confirms my comparison since he calls himself "the new age Q-Tip". And I wonder if it feels like it compliments Flint's musical sound.
"I had never thought of that. I would say yes because I think Flint is very versatile when it comes to artists. I feel like I stand out, but I don't think I'm the only one who stands out Baybro says, sipping his drink, "I feel like I fit in well because everyone does what they feel. Everyone has their own voice, and that's how I see it." things. I have to give credit to the [people] I surround myself with [who are] are going to do what they want to do.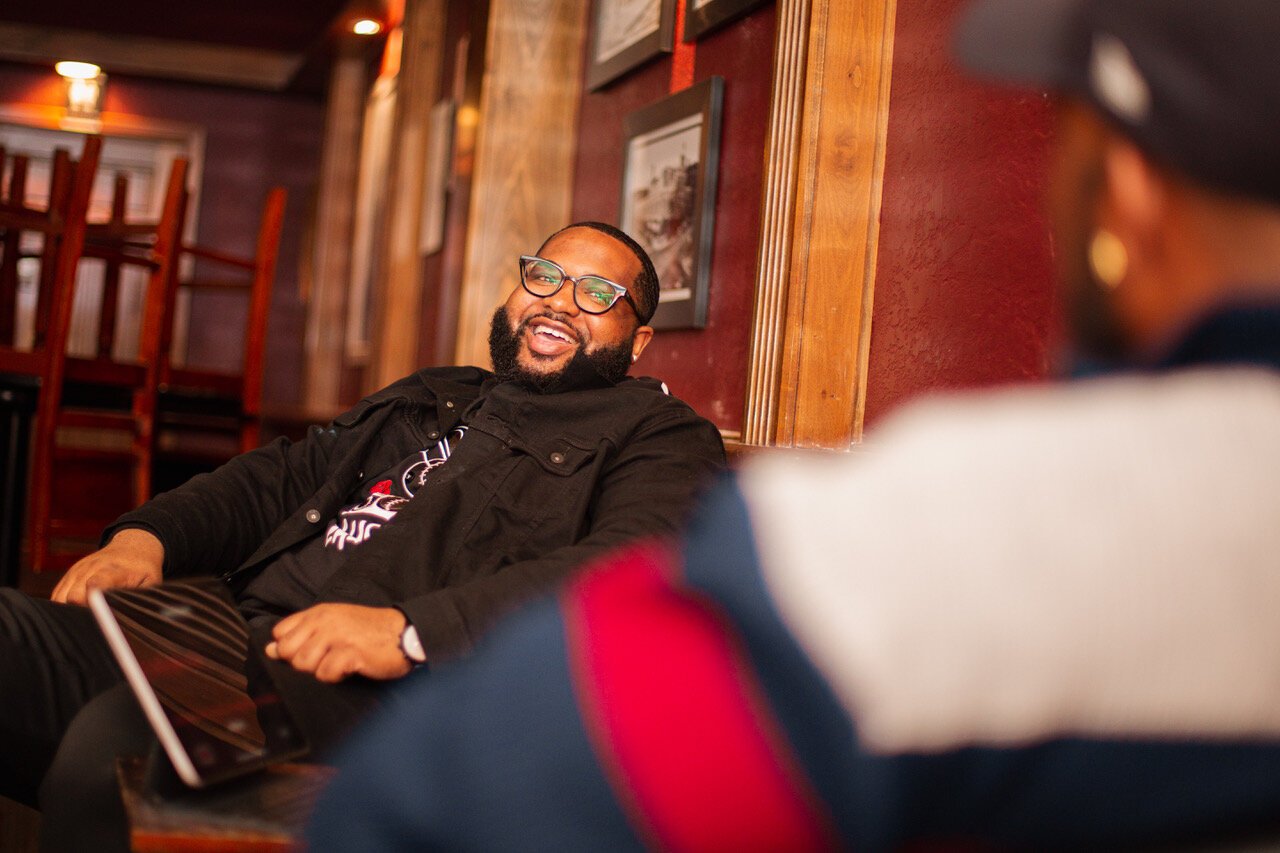 Baybro snapped himself smiling while explaining his "simple" way of staying true to himself.
He talks casually but articulately – an ode to his time in Marietta, Georgia, where he graduated from high school and at the Illinois Institute of Art in Chicago. His demeanor is pleasantly reserved as he smiles, gestures with his hands, and takes a sip of his drink. Hovering over the pool table, pool cue in hand, ready to pose, he hilariously reveals a secret: he can't play pool. However, you couldn't tell by looking at her Brief intermission music video shot by Travis Ricketts.
Suddenly, as we sit down, that wistful expression is back, enveloped in the gentle energy he exudes – an energy that feels very protective of loved ones yet surprisingly vulnerable. Our conversation about his life ensues, and I hope to hear more about the man who holds a distinct place within Flint's music scene. About the man who says he likes to keep things 'human' and 'relative'.
"I feel like I always think of myself as relatable. I think I'm human, and that's what I promote and who I am. That's why my subject matter is relevant," says Baybro. "J try to involve people more and say to myself 'yes, I'm going through this too.' I want people to be able to identify with my music, what I'm talking about, and know that I like to have fun too.
But in a sort of plot twist, "I Didn't Think I Was Going to College," which put music at the center of its world, starting with a high school rap group.
Although born in Flint, Baybro was not raised in the city. Instead, he spent most of his life in Chicago and Marietta. Still, life wasn't easy as he describes having to leave the Art Institute and eventually return to Flint. Nothing captures this time in BayBro's life better than his first project, No one's coming.
"I was living a lot back then. My music was darker lyrically if you listened to my song called '2 AM,' he said as he started rapping it. "'2 am I can't control my h*es thoughts/messages I never meet/always confused I'm always lonely and lost/feeling used with no one I can call? ' It's depression, bro.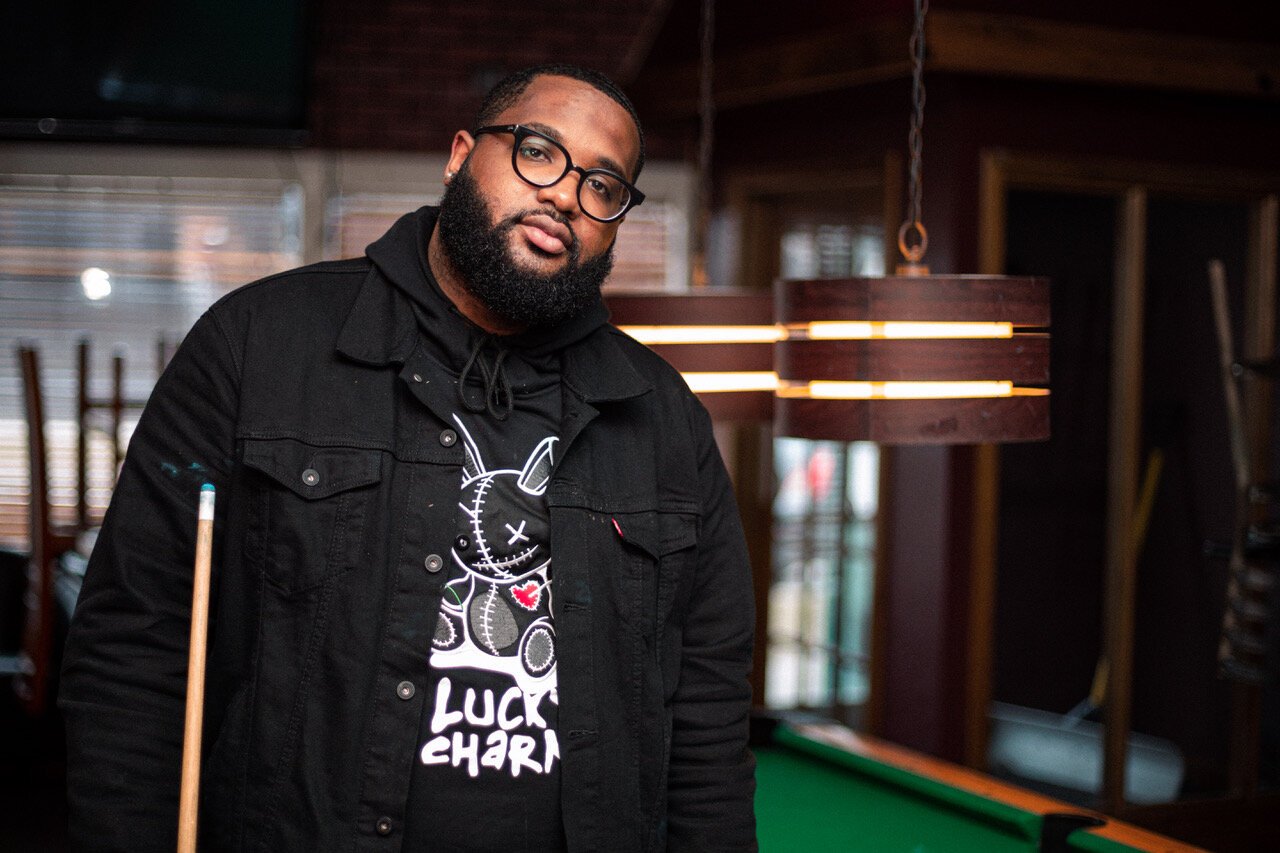 "I'm not where I want to be yet, but you want to stay confident enough to feel like you can do what you need to do." -Baybro
The 7-track EP is a much "darker" affair sonically and visually and offers a distinct tonal difference between his earlier music and what is currently released. The intimate cover of No one's coming captures the artist staring out the window with a curly afro and unkempt beard that together draw on illicit feelings of weight carried by generations of black men. It's a far cry from the man currently speaking, but it alludes to this idea that somewhere inside Baybro harbors a different being.
With a shift in conversation, he takes another sip and inwardly debates whether or not to fully answer my next question. With a song titled "Brief Intermission" and a slew of performances at SXSWone can only conclude that he is setting the stage for releasing new music.
A playful smile appears and he runs his hands through his beard, as I now take a sip from my drink and wait for his response. Finally, he says he is indeed in the studio "creating" several projects, one of which is "fully live instrumentation". At the end of our conversation, he takes a moment to reflect on Flintdustry as a whole, how he stays humble, and thanks the group of creative "brothers" around him.
"I feel that responsibility. I feel like I'm part of [this], and if I'm not helping, I'm hurting the situation," Baybro says. "I'm so grateful because all I have to do is look back. I'm not where I want to be yet, but you want to stay confident enough to feel like you can do this. you have to do. But don't stop. You only fail when you stop.
Find Baybro on Facebook and instagram. You can also stream his latest song 'Brief Intermission' on all media platforms and on Youtube.