Christian music artist Matthew Ward will give an anniversary concert in Hastings | News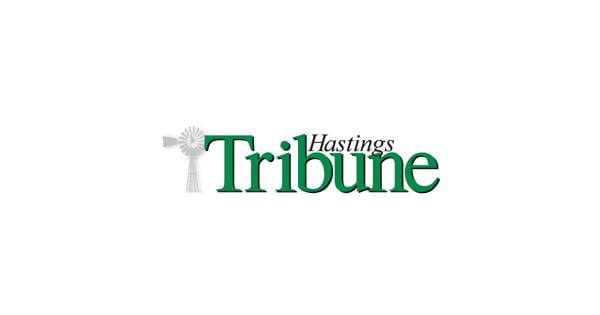 One of the performers who helped shape the sound of contemporary Christian music in the 1970s will be in Hastings on Sunday for a concert celebrating the first 50 years of his career.
Singer-songwriter Matthew Ward was part of the band 2nd Chapter of Acts in the 1970s and 1980s, then went on to pursue a solo career that included secular projects as well as Christian ministry and brought him international acclaim.
He will perform at 6 p.m. at First Baptist Church, 401 N. Lincoln Ave. A voluntary offering will be taken.
Connie Harvey from Hastings, a leader of the small First Baptist congregation, said she had known Ward since childhood and approached him about performing a concert at the church, where recordings of his music were used in worship .
"I went to Sunday school with him where I grew up in Los Angeles," Harvey said.
Sunday's event will be a low-key opportunity for Ward to share his music and message, likely focusing on his songs and life experiences from more recent years, which were influenced by a battle with cancer, Harvey said. .
Ward, now 63, got his start in music at age 13 when he and his two older sisters formed the 2nd Chapter of Acts.
He spent his youth in North Dakota before being orphaned at the age of 12 following the death of both his parents from cancer. He and his 14-year-old sister, Nelly, later moved to Los Angeles to live with their older sister, Annie, and her husband, record producer Buck Herring.
Matthew, Nelly and Annie sang together every night around this time to help deal with the trauma of losing their parents. The group 2nd Chapter of Acts was born from these songs.
Buck Herring had contact with folk-rock singer Barry McGuire, who was already famous for his time with The New Christy Minstrels when he became a born-again Christian and transitioned into the "Jesus music" genre, later known under the name of contemporary Christian. McGuire toured with 2nd Chapter of Acts, helping propel the trio to stardom.
Matthew Ward recorded his first solo album, "Toward Eternity", at the age of 18.
2nd Chapter of Acts retired in 1988 after 16 years of touring and over 1,000 concerts. Ward then embarked in earnest on his solo career.
During his career, Ward has released nine albums, as well as 15 albums as a member of the 2nd Chapter of Acts. He has recorded or performed with over 50 contemporary Christian artists.
He sang a duet with pop singer Donna Summer and sang on other songs, including the No. 1 hit "She Works Hard for the Money." He has also provided background vocals for artists such as Leann Rimes, Andrae Crouch, his sister Annie Herring, Dennis Jernigan, Ron Kenoly, Twila Paris and Keith Green.
In 1994, Ward was diagnosed with three types of cancer. He battled the disease for two years. His album "My Redeemer" is filled with songs about his battle with cancer and the comfort of faith, and is the most acclaimed work of his solo career.
A follow-up album, "Even Now", was released in 2000. "Christmas with Matthew Ward" was released in 2007.
Ward was inducted into the Gospel Music Association's Gospel Music Hall of Fame and won a Dove Award. In 1996, he helped lead 500,000 men in worship as part of the Promise Keepers worship team and sang the title song of Billy Graham's 1996 Christmas TV special, "Season for Peace ".
Ward's songs "To the King" and "I Will Worship You" topped the Christian music charts.
Harvey said Ward now lives in the Colorado Springs, Colorado area and liked his idea of ​​performing a concert to celebrate 50 years of God's gift of music.
"For 50 years he used that gift pretty much non-stop," she said. "Anyone who recognized him would appreciate seeing him."
For more information, contact Harvey at 308-340-7584.